Why I became a criminal defense lawyer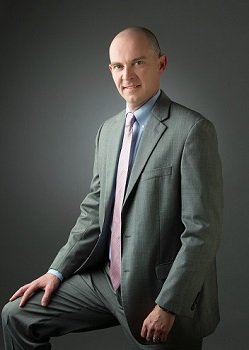 Ever since I was a teenager, I wanted to be a criminal defense lawyer. I thought the courtroom and trying cases would be fun – and I'd always found criminal law the most interesting. I also believed protecting clients' constitutional rights would be very fulfilling.
After law school at the University of South Carolina, I returned home to Greenville and worked as a prosecutor in the solicitors' office. This was a pivotal experience for me. Working in the courthouse daily, I got to know everyone. I learned how the system works from the inside out. With this hands-on experience, transitioning from prosecution to defense several years ago felt very natural.
The skills I learned as a prosecutor have helped me immensely as a criminal law attorney. Even today, I enjoy sharpening the saw with professional training, practicing new trial techniques and strategies, and studying DUI, personal injury, and criminal case law.
I'm proud of our team and reputation. We're knowledgeable and aggressive in the courtroom. I'm very thankful for my paralegal, Bethe.
Clients are happy and relieved with how accessible we are. When clients hire me, they get to work with me. I don't pass the case on to an associate or an investigator. Sometimes, potential clients experience unreturned calls and emails when working with other law firms, and then they turn to us. We work hard to be responsive and reliable.
Our criminal law firm in Greenville, SC, also focuses on carefully uncovering and understanding our client's expectations. We do a lot of listening. Each client is unique and we must understand what's important to him or her. What's important to an individual who has a history with law enforcement is different from someone who's facing a first-time DUI charge and hiring a DUI defense lawyer for the first time.
We're thankful to continue to serve our clients throughout the Upstate!