Wishing you and your family a happy, healthy holiday & New Year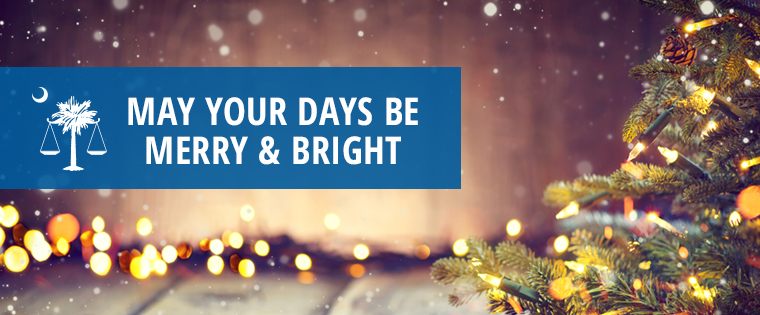 Thank you for entrusting us to help you with your legal concerns and challenges over the past year. We don't take our client work for granted. We're grateful for the time, energy, and resources we invest together to ensure justice and preserve freedom.
Looking back on 2017, I see many blessings: strong client relationships and continued support from the legal community…the encouragement of friends and family along the way, especially when professional responsibilities can get a bit stressful. Our team's grace under pressure and our clients' courage are simply inspiring.
In looking forward, a mindset that also inspires me is a quote from the author Matthew Kelly in his book The Rhythm of Life: Living Everyday with Passion and Purpose:
"Master the moment of decision
and you will live a life uncommon."
In moments of decision, I encourage all of us to choose the decision that's more loving, gentle, and mindful of others and ourselves.
I hope that you're able to rest, reflect, and connect with those you love the most this season. Our offices will be closed on Christmas Day and New Years Day.
Warmly,
John